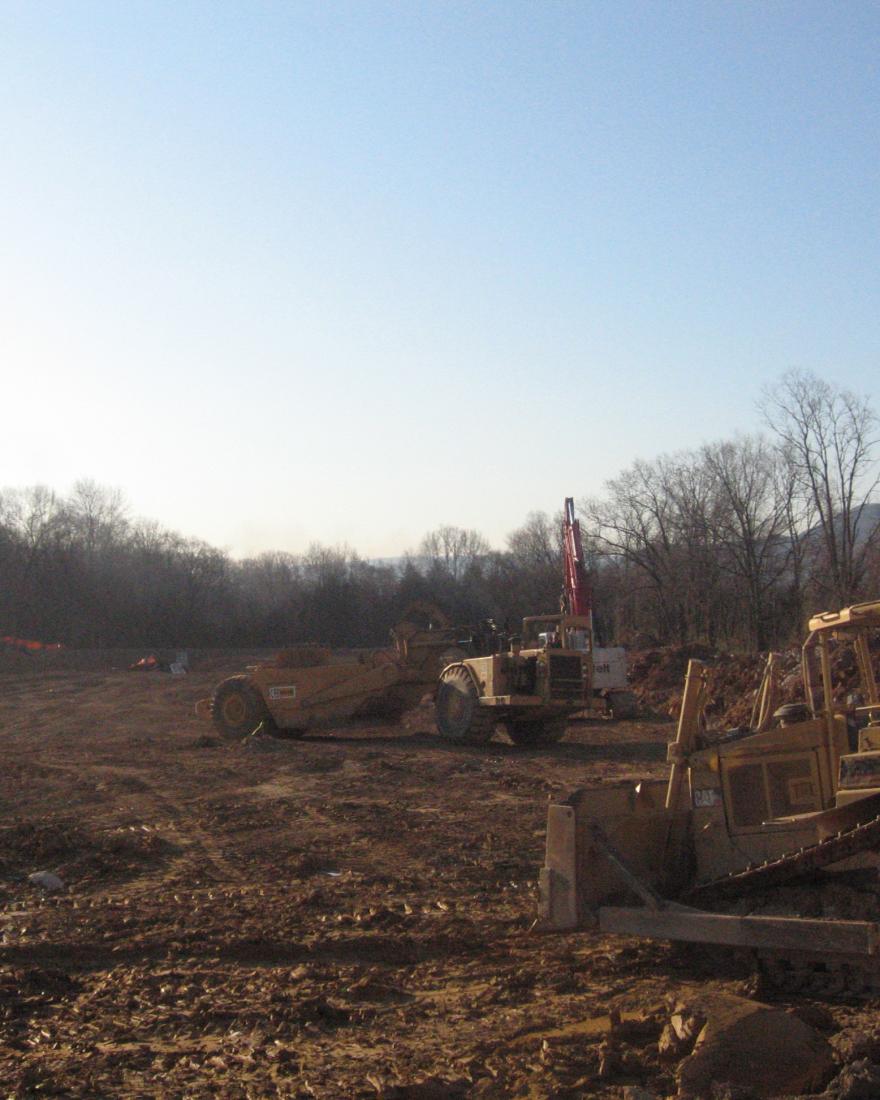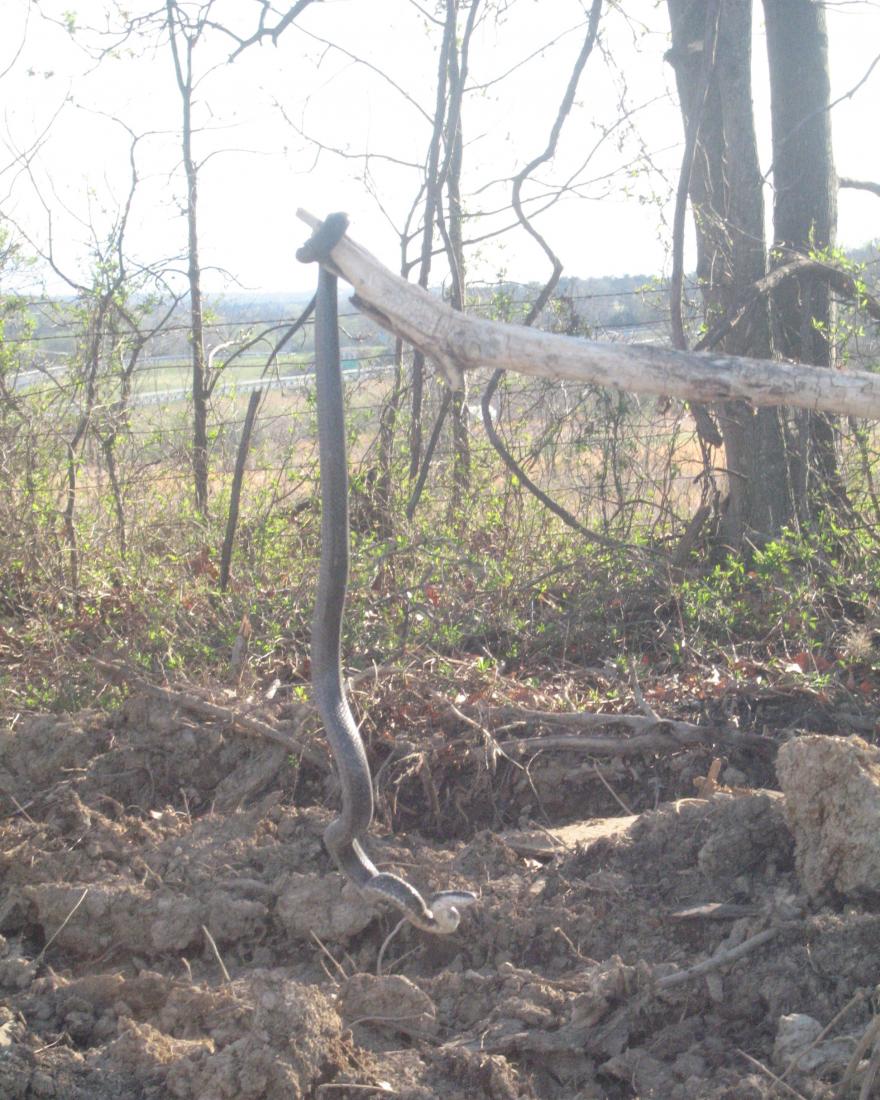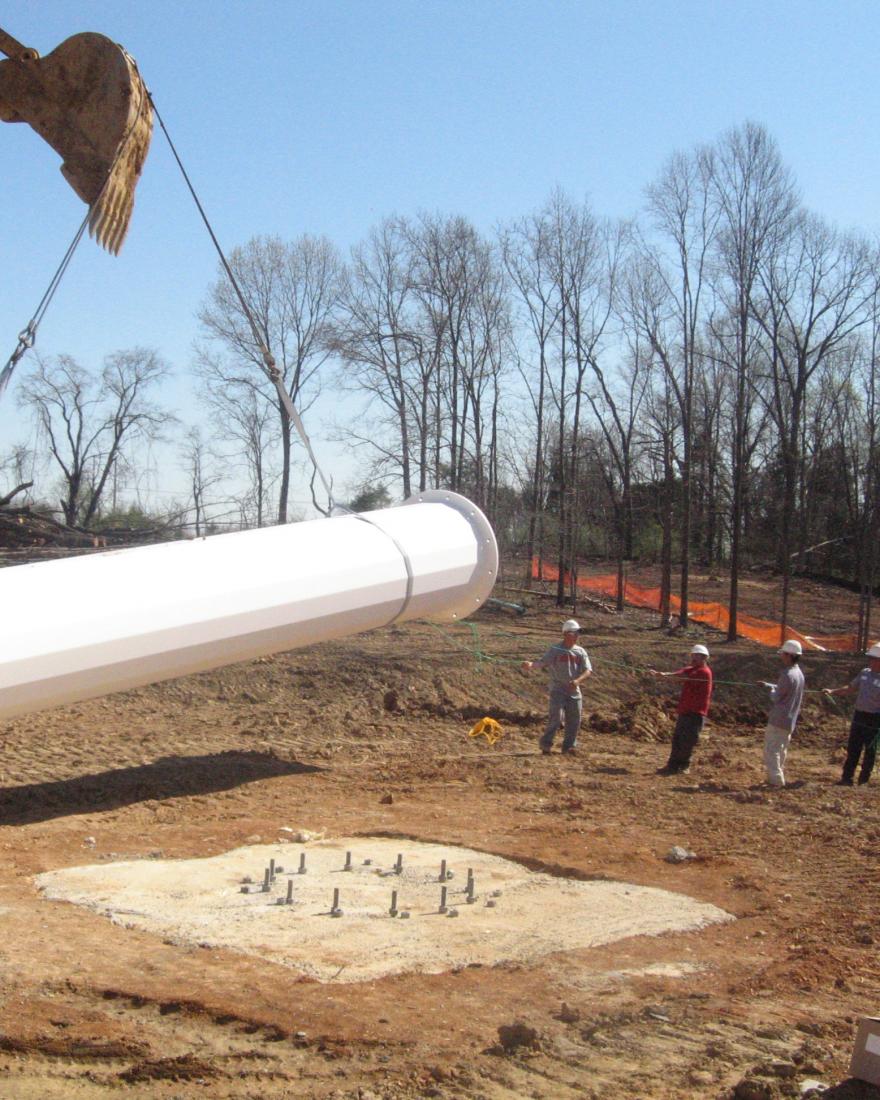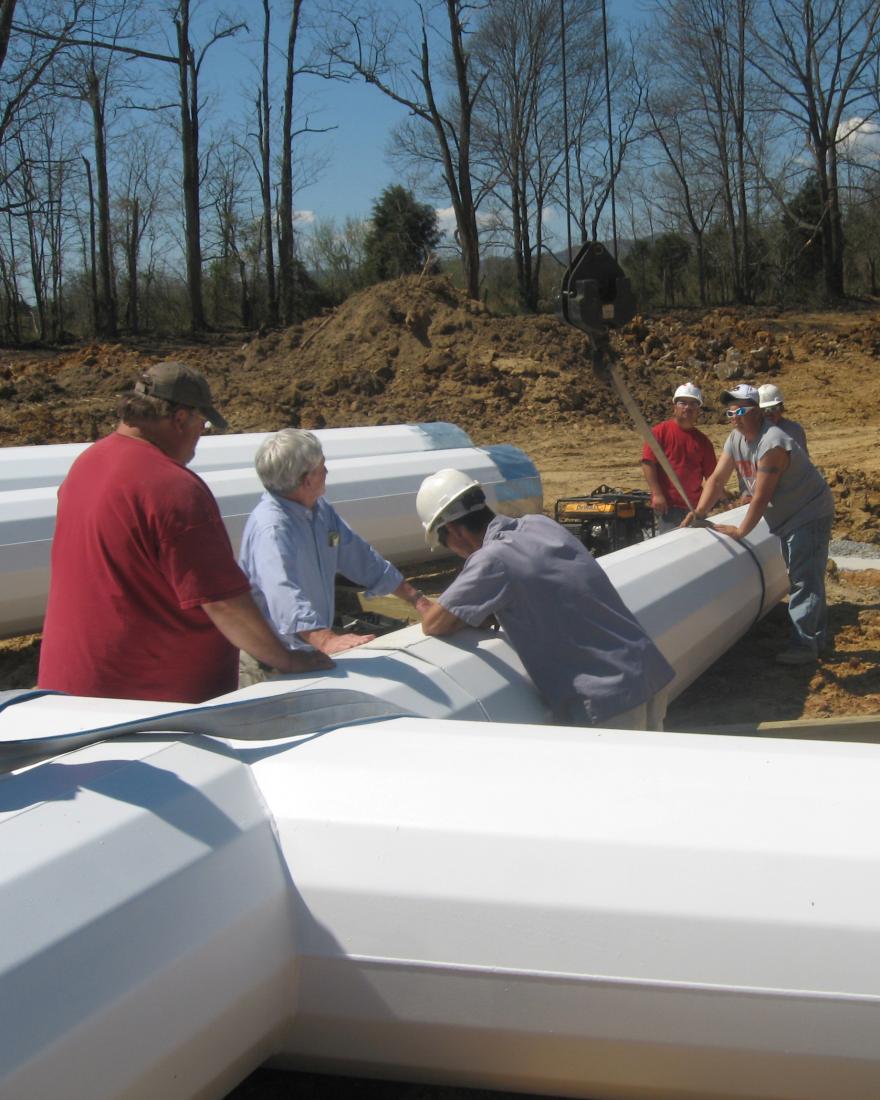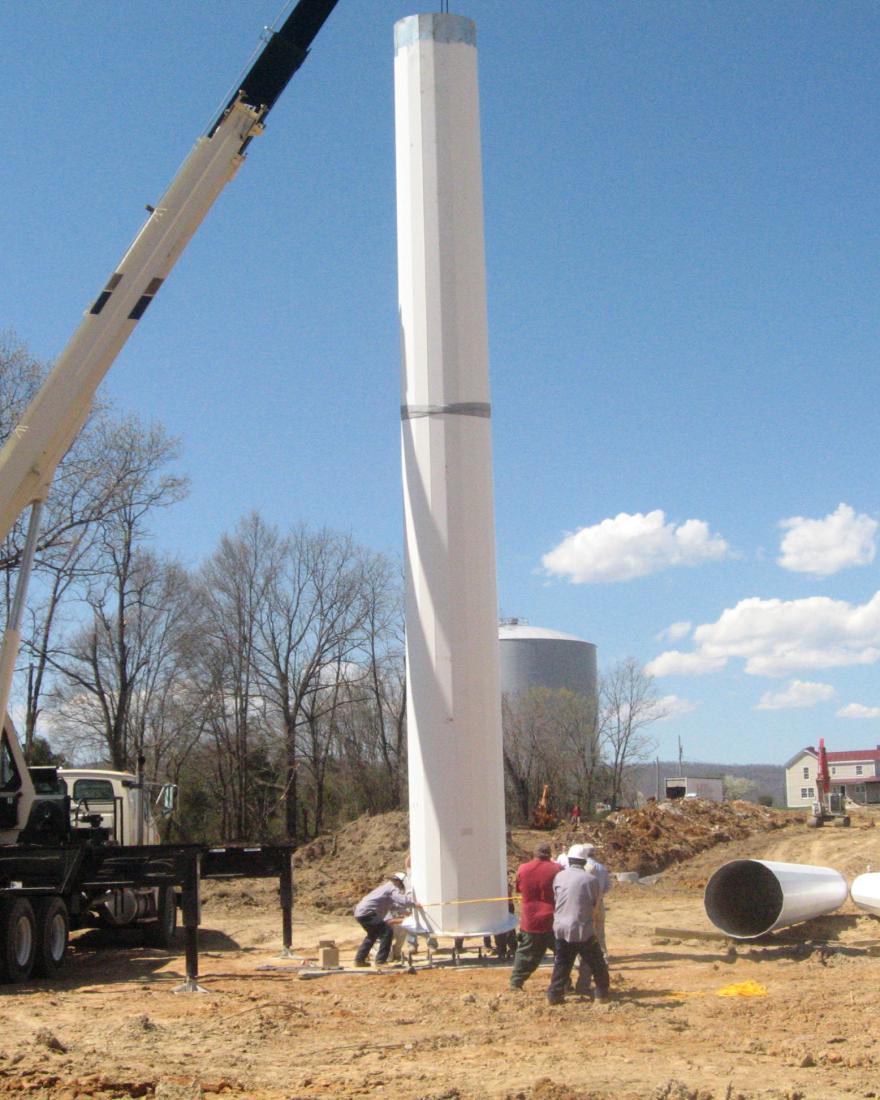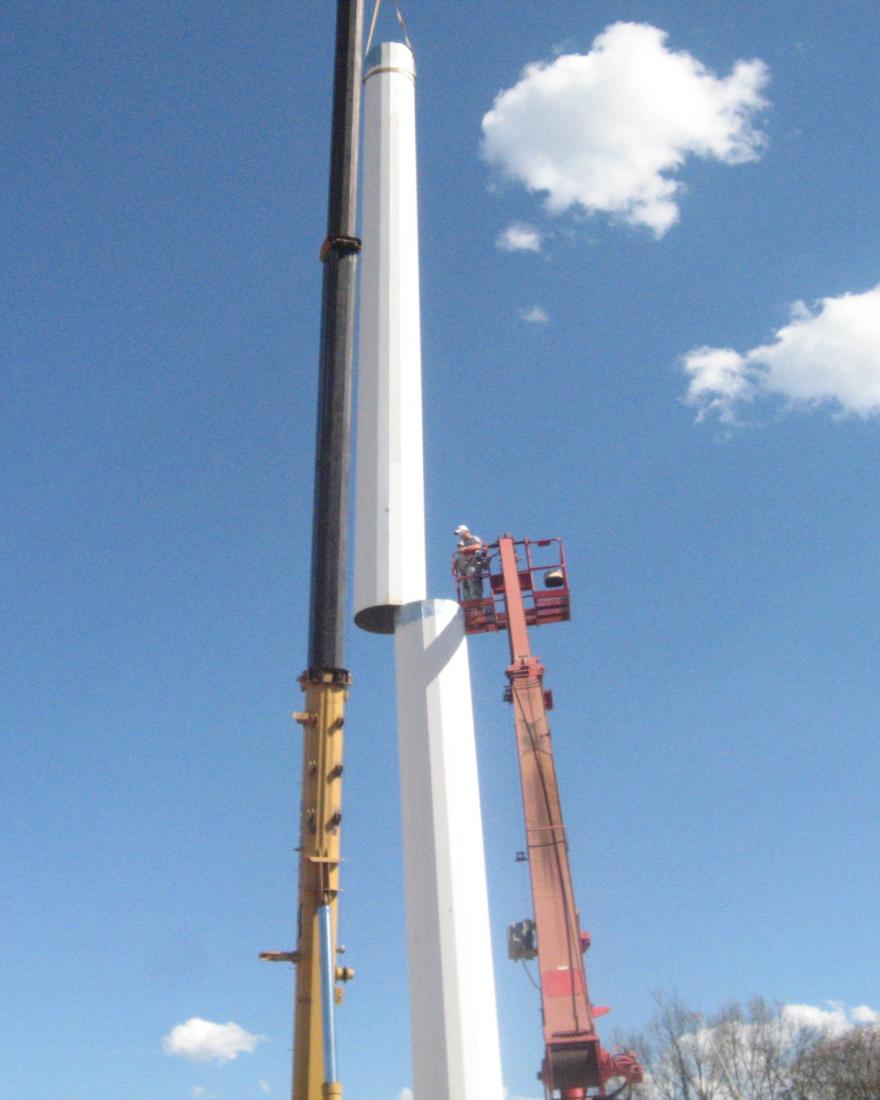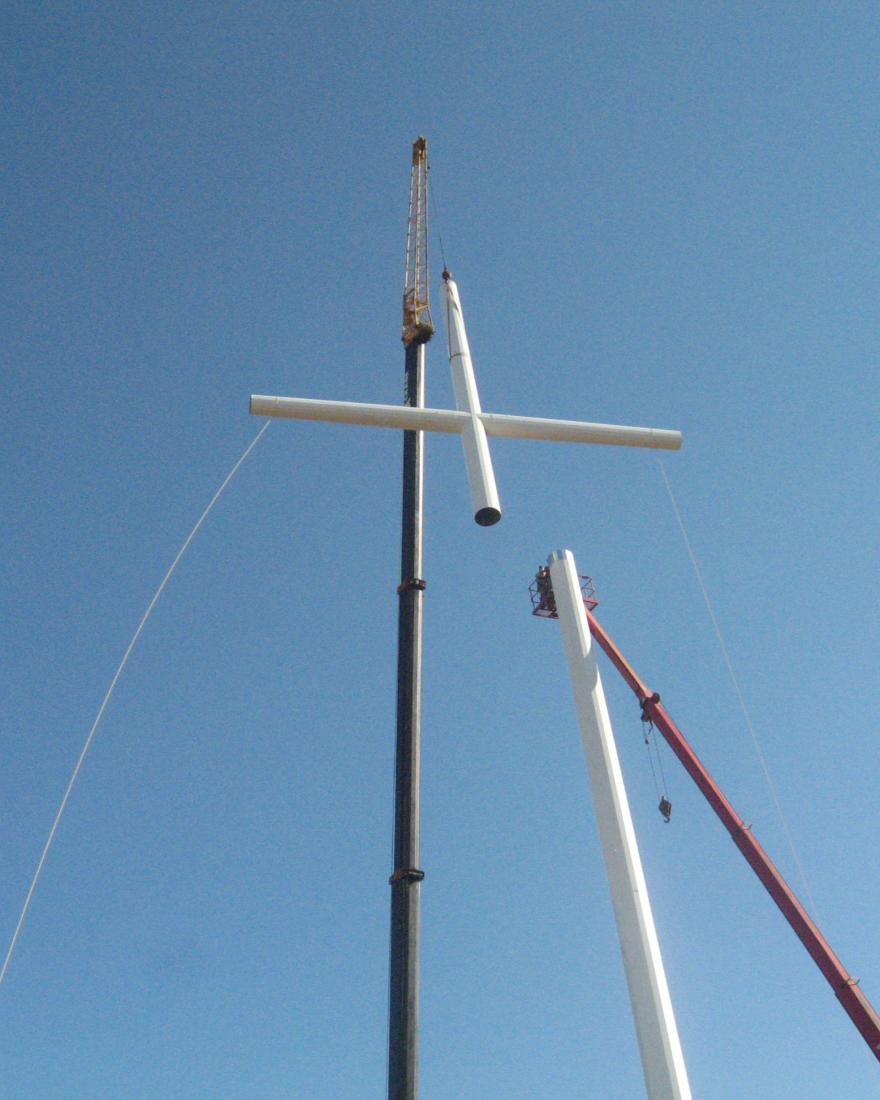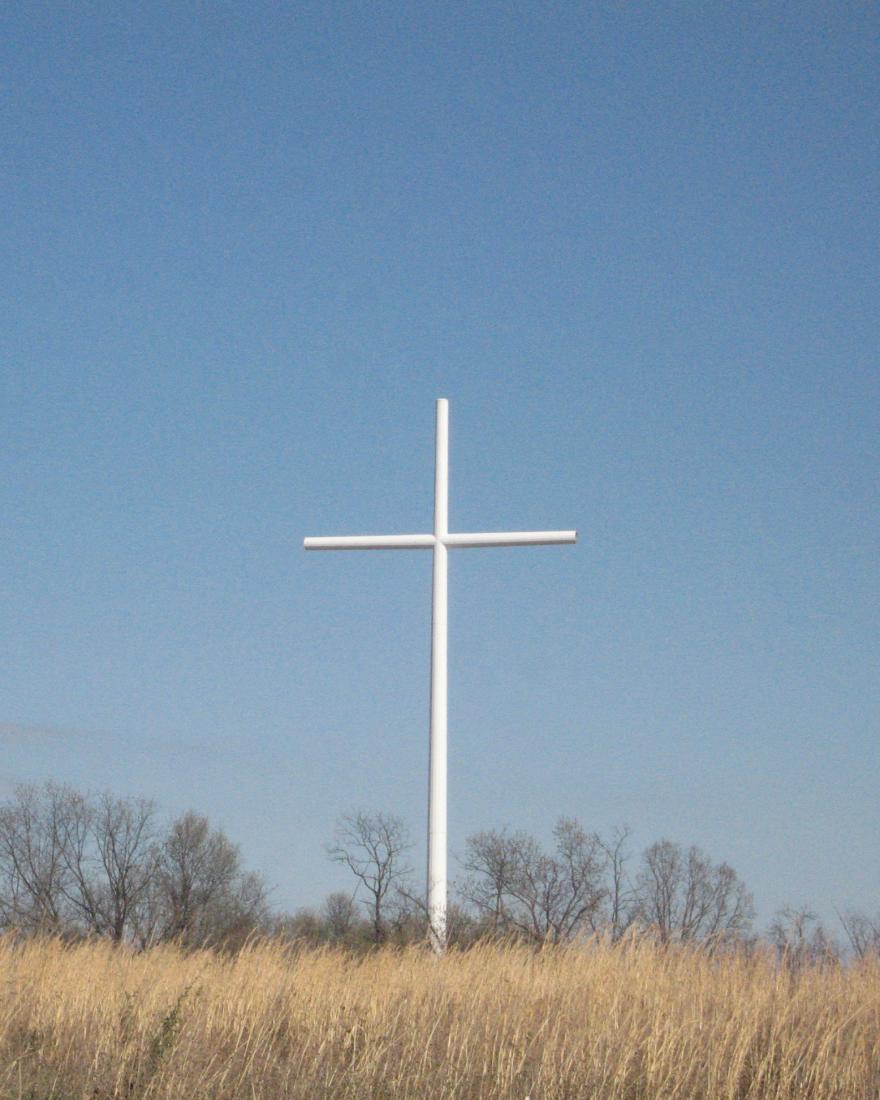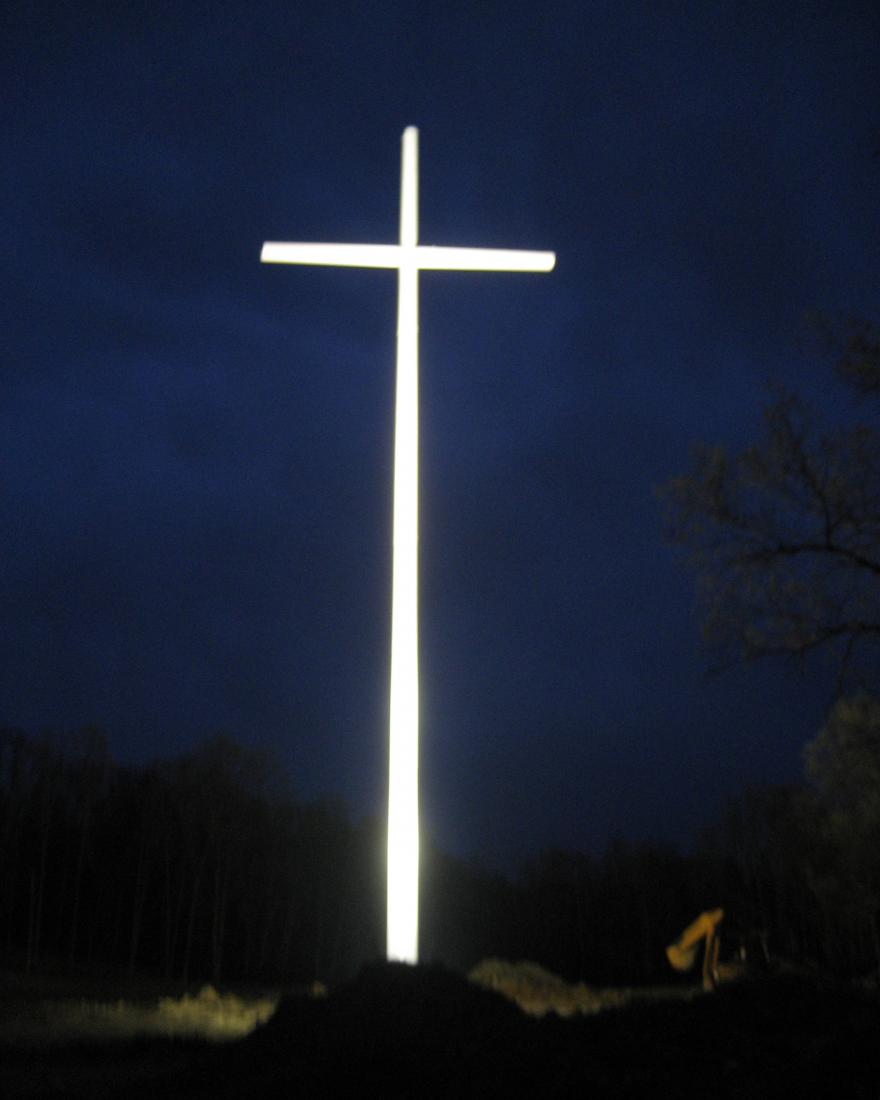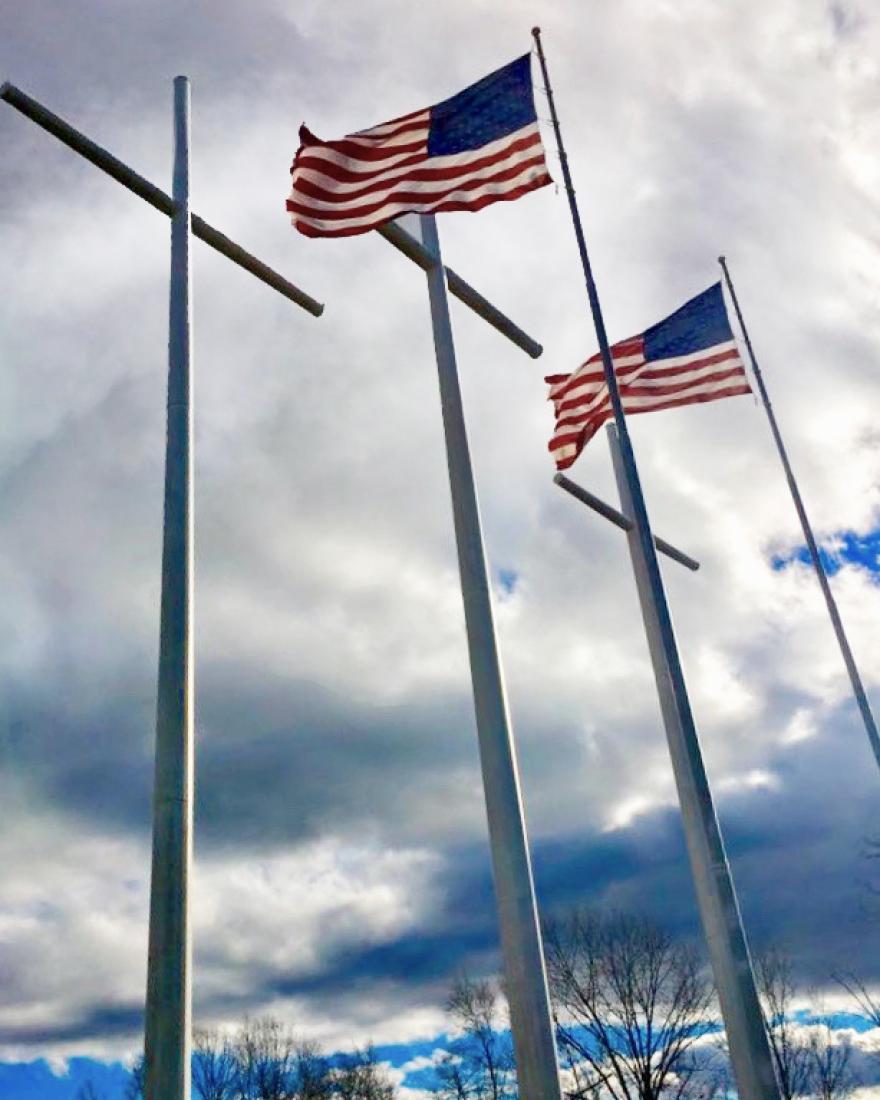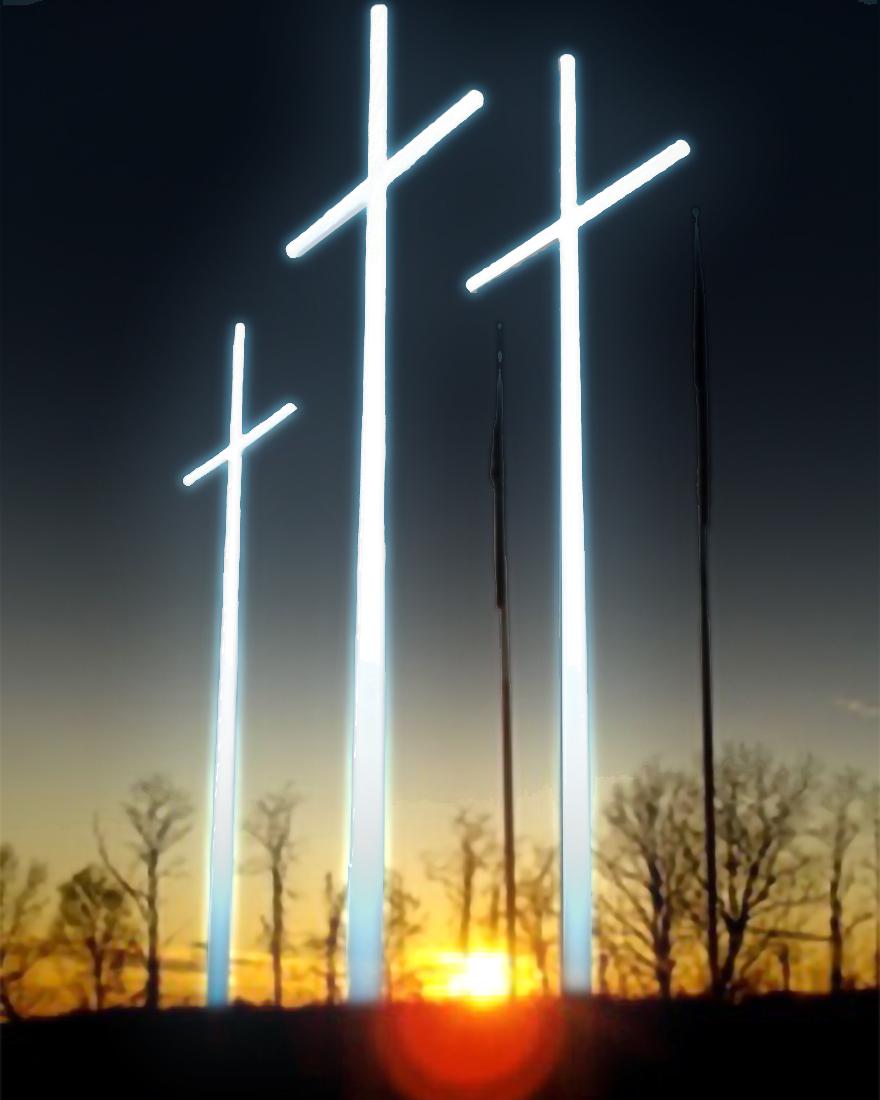 When Pastor Jay Ahlemann, the founding pastor of Church of the Valley, now known as Restoration Fellowship Church, wanted to make a dynamic statement for Jesus to the multitudes of government employees, politicians, diplomats, as well as the normal people who travel Interstate 81 on weekends to vacation in the Shenandoah Valley, not far from Washington, DC., he called Richard.
Not able to afford a MAJESTIC three cross monument, Richard and Brother Jay came up with a plan.  They decided to build a single cross first and when additional funds were secured, the second and third crosses would be built and installed.  The plan worked perfectly, but from the very beginning of construction, the DEVIL showed up. 
As the excavator started digging the foundations, black snakes came out of nowhere and laid on the ground observing our every move.  They even watched hanging from tree branches as the installation of the first MAJESTIC CROSS went up.
The following year, the second and third MAJESTIC CROSSES were installed, and a dedication service was held near the crosses.  A trellis with lush greenery was built to cover the bleachers and serve as a shade from the sun. Brother Jay started the dedication service and as he delivered the message, he watched a large black snake slither through the greenery to the center of the trellis.  When satisfied with his strategic position, the menacing serpent stopped and intentionally hung his body below the greenery making his presence known. With exact precision, he arched his head and looked Brother Jay squarely in the eyes…
Satan hates the cross and physically displayed his displeasure over and over again at the site of this MAJESTIC CROSS installation.  Guess what?  The devil lost and these 125 foot and 150 foot tall MAJESTIC CROSSES STILL STAND.