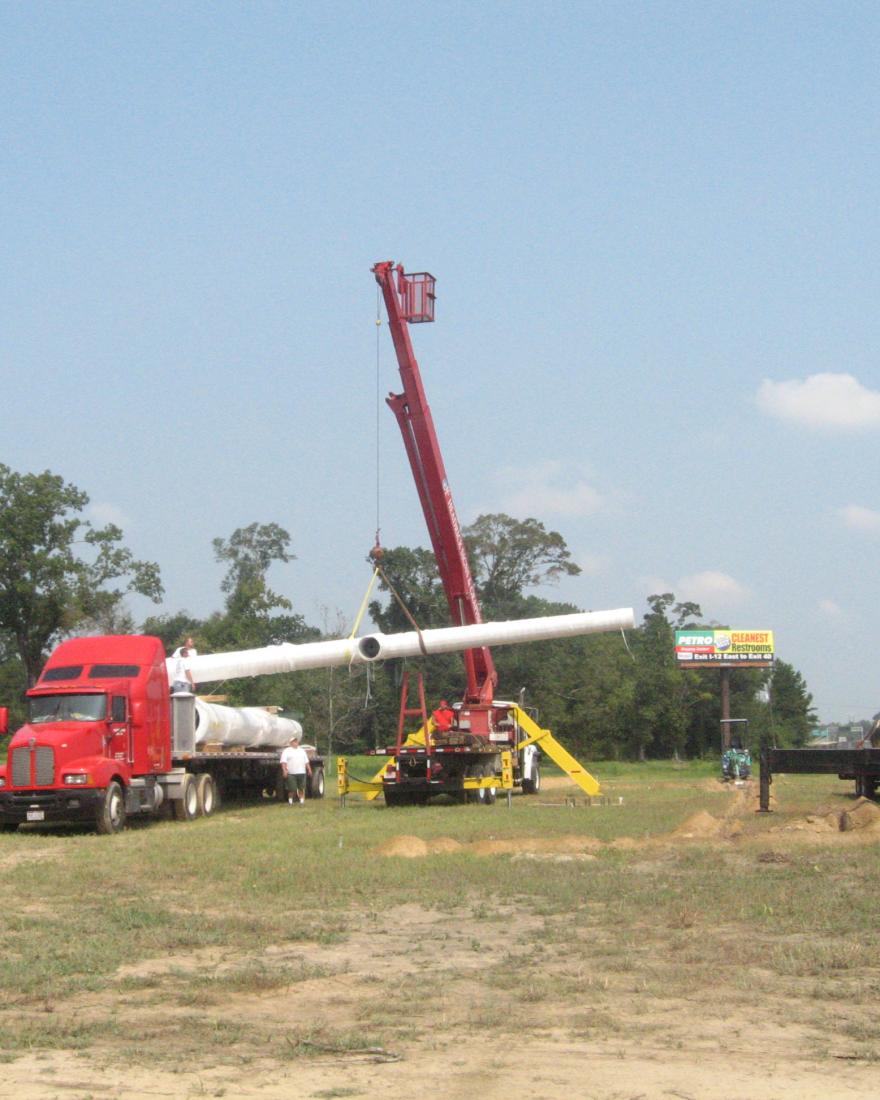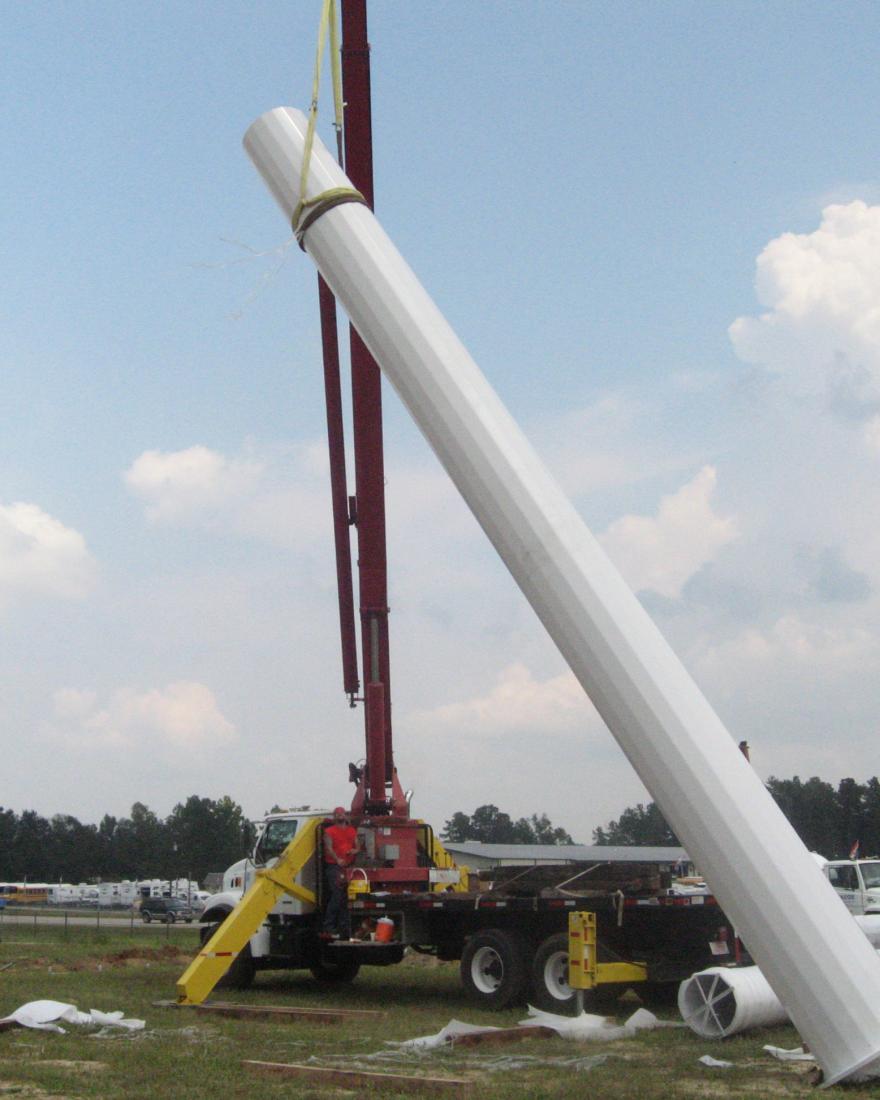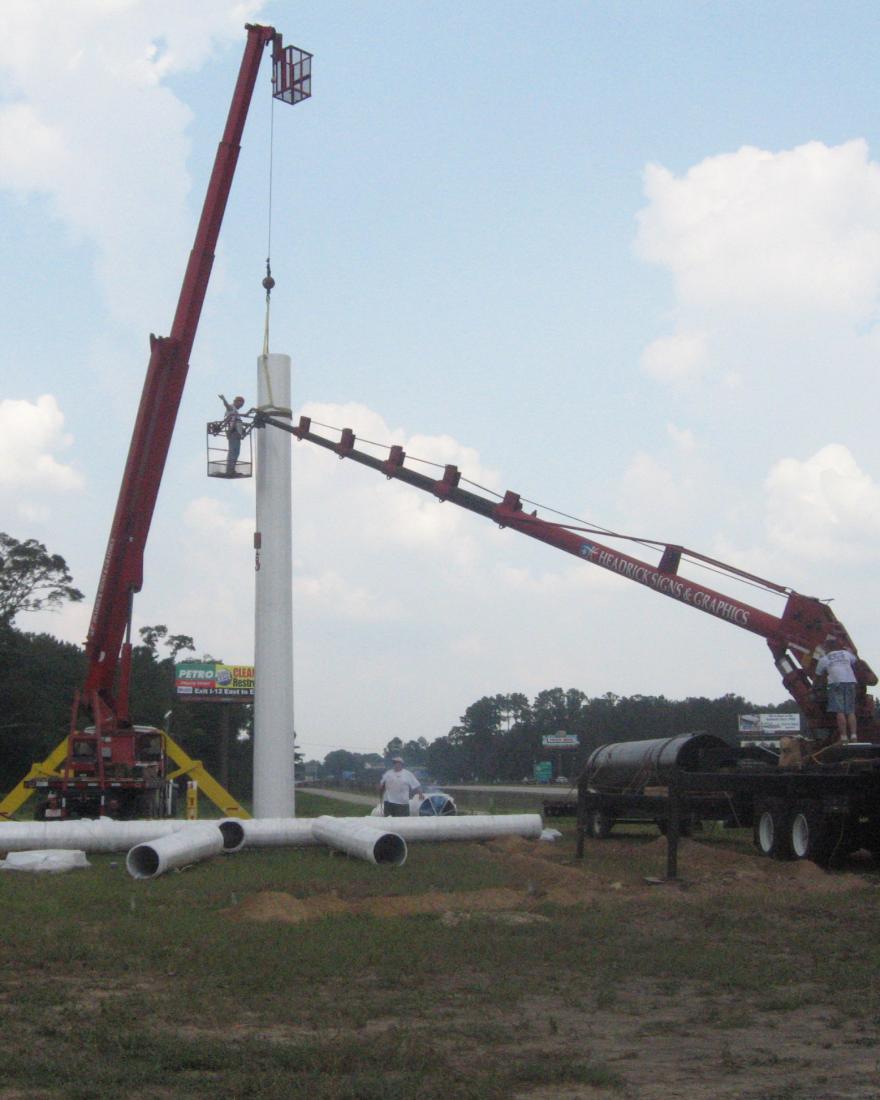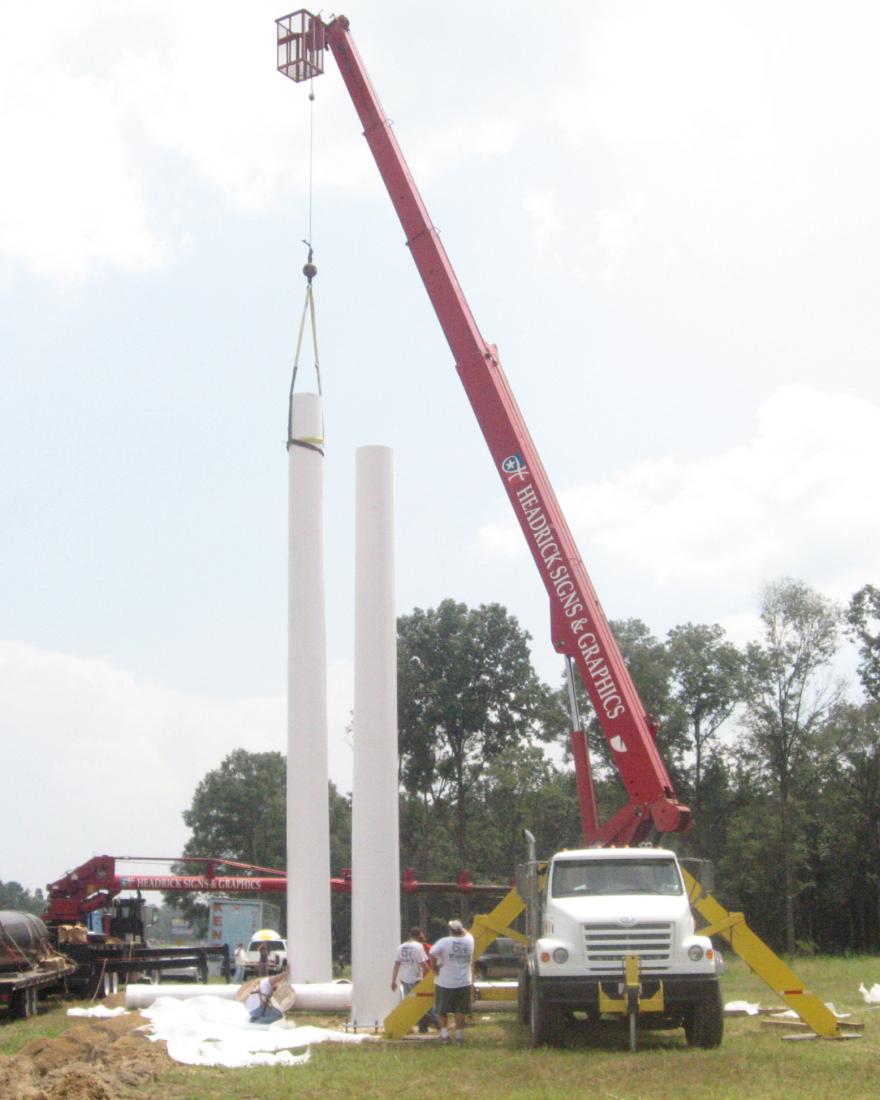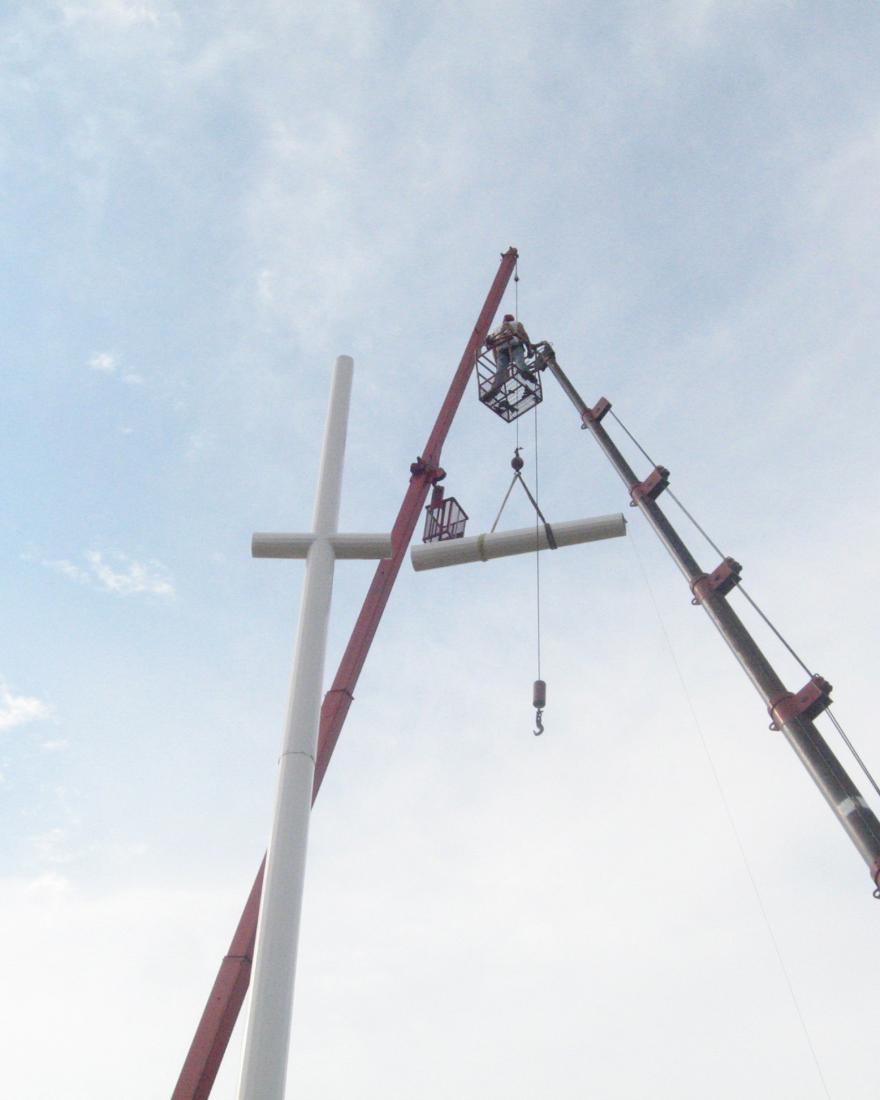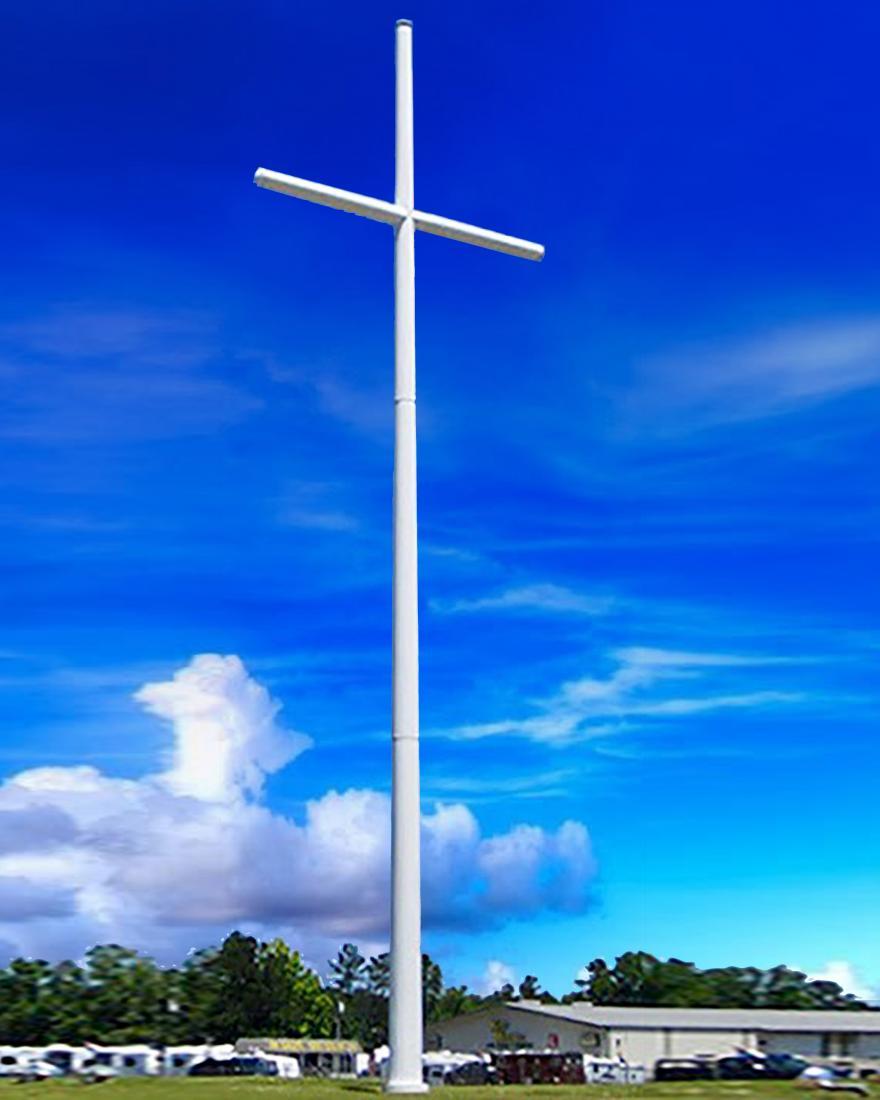 Every church can't spend the "Big Bucks" it sometimes takes to purchase a MAJESTIC CROSS, but at Headrick's Cross Company, we do our best to make sure every church gets not only what they need, but what they want.
The Mission Church in Hammond, Louisiana wanted to erect a towering 125 foot fabricated steel cross which, would have cost them a lot of money.  They said, "we must have a huge cross, but we can't afford what you're proposing; isn't there another way"?  Bill Waller, Headrick's Cross Company representative told the committee, "we'll figure out something," and we sure did!
Instead of using heavy steel plate that had to be cut, welded and ground smooth…we designed a unique multi-sided mechanically formed steel cross.  Not only did this cross give The Mission Church just what they wanted, it was built and installed at a price within their budget.
Be assured that we will help you get the MAJESTIC CROSS you need at a price that will reflect good financial stewardship to your congregation and to the Lord.  Headrick's Cross Company has strived to do what's right for 92 years and will continue to do so until Jesus comes.